Tube Fabricating and Bending Services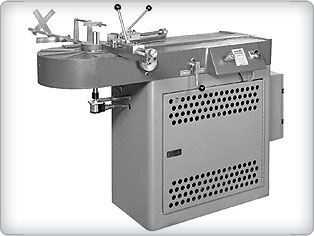 Tube Fabricating & Forming is the process of adding operations, such as cutting, piercing, and forming, to raw tubing material to meet part specifications.
Loyal Manufacturing Corporation's Tube Bending (forming) Service has provided its customers with precision metal products since 1975. Utilizing a Di-Arco bender, Loyal Manufacturing can provide low to medium volume, repeatable products with little or no custom tooling. Our dedicated and experienced employees strive for "Total Customer Satisfaction" and "On Time Shipping" in every part produced. Loyal Manufacturing has a range of standard tooling complimented by some special tools. Over the years many types of material have been worked such as carbon (mild) steel, coated carbon steel, aluminum, copper, brass, stainless steel. Refer to the "Materials Processed" section of this page for specific materials/grades.
Following completion of all customer parts, each process is analyzed to insure maximum efficiency in our manufacturing methods. Whether we are supporting the development of a unique prototype, small runs or large runs, we have the experience to suit most any need. Our goal is to find the most efficient solutions possible to maximize the value of the products supplied to our customers.
Refer to the machine specifications listed below, to see our capabilities and how we can support your fabrication needs.
Use the "Request Information" button to contact us, and attach your design documentation for our Engineering Department to review. Then work with our Engineering Department to confirm your design requirements and receive your quote.
Tube Fabricating and Bending Capabilities
Di-Arco Bending Machine Model #8

Max. Radius Capacity
Max Degree of Bend
Hydraulic Pressure
Motor
Torque (4" Hyd Cylinder)
Max. Steel Tubing-16 Ga
Flat Steel Bar (easy way)
Flat Steel Bar (hard way)
Max. Bar Mild Steel Diameter
Standard Iron Pipe

24"(610)
270° as is 360° w/ special tooling
1,000 psi (70 kg/cm2)
3 HP 460 Volt 3 phase, 60 Hz
(4" Hyd Cylinder) 3500 ft lbs(522kg)
Ga 1.5" OD (38)
.375 x 4 (9 x 101)
.375 x 1 (9 x 25)
1"(25.4)
1 IPS(42)
Materials Processed

Round Bar
Tubing
Flat
Angle Iron

.25" to 1.0" Dia
.25 to 1.5" Dia
.125 X 6" to .375 X 4"
.125 X 1 X 1


Seamless, HF seamless, CD seamless, DOM, electric weld
Industries Served

Climate Control Enclosures
Commercial Furniture Brackets & Shelves
Commercial TV custom vesa brackets LCD / LED / Plasma
Custom Carrying Cases
Custom OEM Circuit Board Enclosures
Education Audio/Video Equipment
Electric Motor Bases
Electrical Enclosures & Panels
Food Service Industry Brackets, Enclosures, etc
Furnace & Air Conditioning Brackets, Panels, etc
Health & Beauty - tanning bed components & brackets
Industrial Lighting brackets HID / LED
Industrial Plumbing Valve Enclosures
Medical Devices
Military Brackets & Enclosures
Pet Supply Brackets & Enclosures
POP Cash Storage Cabinets
Printed Circuit Boards
Public Utility Safety Testing Devices
Safe & Vault Brackets
Security Equipment & Devices
Specialty Fasteners/Brackets
Transportation Safety